Image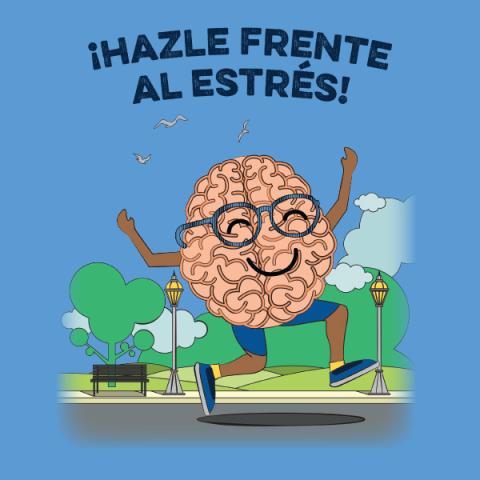 Download PDF (2.75 MB)
Este libro para colorear con actividades está dirigido a niños de 8 a 12 años. Brinda información sobre el estrés y ayuda a los niños a aprender a lidiar con el estrés y la ansiedad de una manera saludable. El libro es gratis y se puede imprimir.
Pub ID:

NIMH-21-MH-8156S

Publication Date:

Number of Pages:

17

Format:

Booklet

Topics:

Anxiety Disorders
About Quantity Limits
If you would like to order more than the maximum quantity indicated, add that quantity to your shopping cart. You will be prompted to provide additional details about the use of the publications during the checkout process. Request for quantities above the limit are considered on a case-by-case basis. Please call the toll-free number 1-866-615-6464 between 8:30 a.m. and 5:30 p.m. ET, Monday through Friday, in case you run into any questions.
Related Publications
This printable coloring and activity book for children ages 8-12 provides information about stress and helps kids learn how to cope with stress and anxiety in a healthy way.

Este libro para colorear con actividades está diseñado para niños de 8 a 12 año.

Esta hoja informativa presenta información sobre cómo evaluar su salud mental y determinar si necesita ayuda.

Esta hoja informativa está dirigida a adolescentes y adultos jóvenes y presenta información sobre el estrés y la ansiedad, además de consejos para sobrellevar estos sentimientos cuando se sientan abrumados.

Folleto sobre la salud mental de los niños que incluye cuándo debe buscar ayuda, las medidas que los padres pueden tomar, la evaluación y el tratamiento, cómo elegir un profesional de salud mental, cómo trabajar con la escuela, recursos adicionales e información sobre ensayos clínicos.

Este folleto explica lo que los padres, los socorristas y la comunidad pueden hacer para ayudar a los niños y los adolescentes a superar las experiencias traumáticas.