Image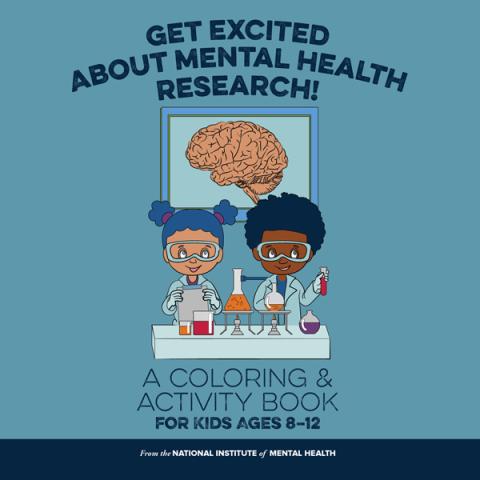 Download PDF (2.7 MB)
This free coloring and activity book introduces kids to the exciting world of mental health research. They'll learn about mental health, clinical trials, the scientific method, and even conduct their own experiment!
Pub ID:

NIMH-23-MH-8197

Publication Date:

Number of Pages:

17

Format:

Booklet

Topics:

Clinical Trials
About Quantity Limits
If you would like to order more than the maximum quantity indicated, add that quantity to your shopping cart. You will be prompted to provide additional details about the use of the publications during the checkout process. Request for quantities above the limit are considered on a case-by-case basis. Please call the toll-free number 1-866-615-6464 between 8:30 a.m. and 5:30 p.m. ET, Monday through Friday, in case you run into any questions.